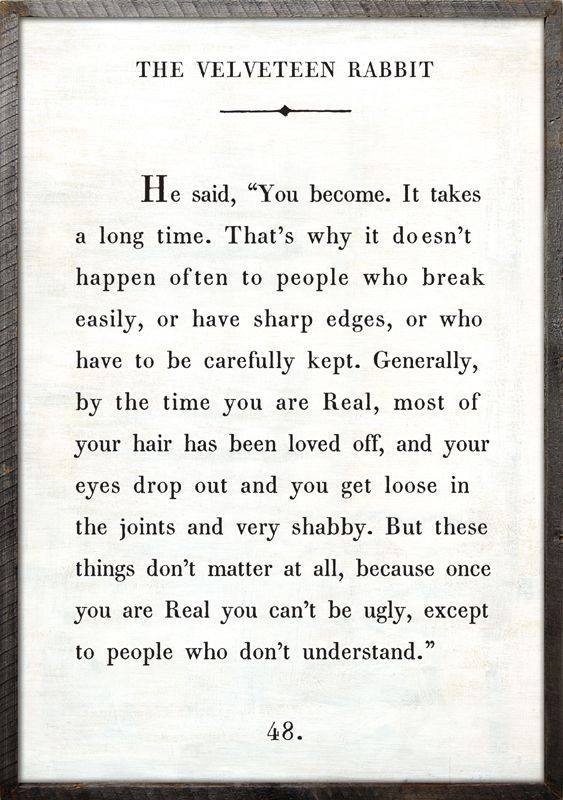 Becoming Real….a Love Story
There are many stories in childhood that teach us that Love can heal and make us real, for example, a real live boy in "Pinocchio" and a real live bunny in the "Velveteen Rabbit," two of my favorites. They contain a teaching of how finding, awakening, being the love that expressed to them...changes them into what they were always meant to be.  Such are the learning of stuffed bunnies or wooden toys ....and human beings.  
I'm remembering the belief of "Love heals" that started in my childhood and has carried me though the years of raising a family.  Now, it's put into action with opening to spiritual awareness and changing consciousness. I recognize that I've been on the pathway of Soul Consciousness, becoming real, as I've studied in Mastering Alchemy online program with Ascended Masters, Archangels and Lords of Light.  I asked "to be given time to understand what is happening to me" and the last 8 years have unfolded in answer to this request. Some people call it enlightenment, or waking up, while others refer to the ascension process, and even I have called it the pathway of self-empowerment. I am following a soul healer's pathway of becoming real.  And love is the Way, the Truth, and the energy pathway (Light). 
The soul healing/awakening process includes discovering where you are "stuck".  Perhaps... within your thoughts where self limiting beliefs you've been taught by family, peer groups, school, church, culture  are based in blame, separation, worry and lack. Very closely related to negative thinking, stuck may be the lower energetic emotions we hold that support doubt, guilt, feed anxiety and keep people stuck in 3rd dimensional mass consciousness of fear.  Much of Soul healing is discovereing, dismantling, clearing, releasing these lower frequencies that stop us from "being"  who we truely are. We heal  by focusin our awareness,  thoughts and emotions  in higher frequencies, balance and resonance with our higher selves, our Soul's wisdom.
This lower vibrating human is not who we are; this is not who we've come here to Be this lifetime. And dismantling lower energies and moving into higher frequencies of self-love, self-trust and mutual care and respect for each other is about becoming real through the energy of love.
1. We are "real" when we recognize, accept and act from the reality that we are an individualized aspect of Soul-Spirit in a physical body. 
2. We "act" real when we hold our focused awareness in the present  NOW moment of harmony, and do not waiver when 3D surrounds us with drama and turmoil for our consideration.
3. Becoming real is the practice of self-love and self-respect when making choices, and then consciously creating the New Earth by following through with our actions, i.e. treating others as we treat ourselves. Being responsible for our "outcomes" in every moment is part of this.
4. We access and act from our Soul's wisdom as we move through experiences and share who we are energetically, resonating the Love of the All That Is as higher wisdom.
5. We become real when we raise our vibration to reflect physical well-being, mental  harmony, emotional balance reflected in congruent relationships, while accessing the frequency of undifferentiated Light of Soul-Spirit.
The planet Earth is moving into higher consciousness with the help of the Elementals and humanity,... for we are truly connected. We are lovingly transforming ourselves into radiant Lightbody and actively assisting with the evolution of the human species. We are Loving ourSELVES as real, soul-conscious beings, for the upliftment of all on the earth and all in this sector of the Universe. What a Love story …unfolding in this lifetime, becoming who we really are…Light, Love, Soul-Spirit in a physical body.
Wishing you all a wonderful Christed Holiday season….may 2015 be filled with love, laughter, well-being and harmony as we become further the Real Love that we are!
Blessings of Christed Light, Terri
www.soulenergyheals.com
Happy Fall Equinox  and Blessings!
Over the summer, a friend commented that there were no new articles on my website. And I said yes, I didn't have new stuff to share.   Well, that got me considering... what has transpired since I created this web site?...a year coming up in Oct.  Whew!! a year...already?? wow...  And OF COURSE, much has changed in the last year.  Soul evolution never stops and with today being the fall equinox...what a great time to examine the growth and learning opportunities a year has brought.  Rapid forward movement began when I returned from a Spiritual weekend in Indiana last Canadian Thanksgiving weekend and created this website in two days...with no prior thoughts or inclinations to do so.  Just like that, i had a website!
I am a student of the Mastering Alchemy Level 3 Program with Jim Self, Roxane Burnet and Joan Walker who channels the ArchAngels and Ascended Masters.  Over the last 4 years, i  spent many hours learning and participating in creative meditation that has changed my reality; we are working in 5th, 6th and 7th dimensional consciousness,  currently bringing non-form into the physical body at the cellular level.  As a result of moving into a higher level of consciousness, last March I opened to two-way communication with AA Metatron and Isis, renewing a connection that I had experienced 9 years ago with Source when I first awakened but after "freaking out" had asked that it "stop" until I could "handle it". 
 Metatron is working with me to prepare a new class i will start offering in October called Creating the Energetics of Lightbody (or Soulbody).  It is a course that guides you through the co-creation of the Lightbody energetics of a new chakra system and unified field for expanding into higher dimensional counsciousness and  for energetically preparing the physical body for Ascension.  This new instruction from the ArchAngels and Masters of Light will assist others in building their energy bodies for full Soul integration and alignment with Divine Will.  It will be done in part by clearing and bringing balance to the mental/emotional bodies with the physical self, which can only help everyone as we move deeper into the Shift of Consciousness and step into our authentic power and Soul Self.  That's pretty cool, upon a year's reflection :).
During the summer months of accelerated change, I was guided to "update" the Seichim class that i teach as a Level 3 energy healing class.  Imagine my surprise to discover that Seichim is a modality of working with the Divine Feminine energies, otherwise known as Shakti, the Mother Goddess and Kundalini energy  to mention a few.  I taught the "new, revised and updated" course last weekend which  included teachings on Kundalini and expanded the sound healing component with the introduction of  sound templates to bring in different aspects of the God Head.  I also expanded the foundation of Creation and Soul development  for teaching Soul Healing with Christ Energy, which is a new, advanced class I also taught this year.  It felt really good to deliver the revised Seichim class with the new focus and the "guinea pig" students were enthusiastic and left feeling empowered.  A very fun weekend of learning, growing and expansion was shared by us all.
The new class, Soul Healing with Christ Consciousness Energy, Level One:  Working with Christ Energy, began last fall with a "guinea pig" class (I am so grateful for the Guinea Pig students who volunteer!!) and was taught to several groups starting in January 2011.  Teaching what Spirit taught me over the last 9 years required my conscious movement through a fear that held me back for quite a while (read as years).  Once it was dismantled, cleared and released, I moved into one of my passions, sharing the Christ Energy with others.  I have been "working out the kinks" in order to offer the second half,  Level Two:  Soul Healing and that is coming  next... after the Energetics of Lightbody class. 
I know that everything is Divinely timed and all timing is Divinely Perfect... and I also know that more and more people are waking up and asking for help.  It's my intent to be available in all ways as  Soul agreements present opportunities to walk in my passion, in service to others, to mySelf  and in service to Divine Source.  Yes, it's been an amazing year and I thank you for sharing this adventure with me.  I look forward to each blessed moment of expanding consciousness and Love in all the tomorrows.
Radiant Blessings of Freedom, Ease, Beauty,  Laugher and Love,
Terri
The Language of Light
Other wise known as: Light Language, Star Languages, Speaking in Tongues, Soul Language, Angel Speak, Spirit Tongue or Spirit Language, Atlantean, the Language of Creation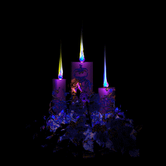 Everyone has Light language. Everyone at ascension will understand this universal Language of Light. Let's explore what we know about the Language of Light. I will call it Light Language just to be consistent for this article.
There was a language before any of the spoken languages were conceived on earth. Some say it is the first spoken Angelic language. It is a vibrational language, which comes to us on the waves of sound – the 9th ray of Creation--through symbolism, crystalline frequencies and light. It is the divine equations, sacred ratios, sacred geometry and resonate frequencies that form the building blocks of all of life. It is a soul language decipherable within the sacred heart of every human. 
Ultimately, I explain it like this. When I'm working on someone, our souls are telepathically communicating with each other (thus Master Sha calls it Soul Language). The Light Language that is spoken verbally as an answer, message, blessing, healing, response…invocation that their soul has requested for their highest good. Sometimes, you will "know" that the message is for the whole group, other times, just for the individual you are working with.
It comes from the stars, and is the galactic language of love and light. It carries encodements for frequency healing and DNA activation. It can be used for healing any issue, for toning, meditation, and aligning subtle energies. Light Language is the gift of higher dimensional frequency healing.
Light Language is a carrier of sonic codes and vibrational frequencies of the 5th dimension. The energy that is transmitted through it can be immense, depending on the speaker. If you are an open channel and you channel your guides, or the Christ Spark is triggered and you are operating from your higher mind and sacred heart, you will be vibrating high enough to channel Light Language.
Light language is a very powerful healing "modality" and a force for change. When you speak it to yourself you are working on self-healing, axitonal alignments, Merkabah and Lightbody activations, inter-dimensional travel, and for your emotional healing, for manifestation, and for sending Love to a loved one.
It is taught that the language cannot be "understood"; that the meaning is always purposely hidden and that the energy itself delivers all the information we need to connect with. Perhaps, the meaning is hidden when it's for the Highest Good to keep it hidden and for when the Languages serve to move us beyond thought and the limits of perception and belief and opinion. We remain free that way and this helps us flow into divine truth by preventing the misinterpretation of words, self-limiting concepts and the "need to know" of rational minds. Instead we FEEL the frequencies and the resulting expansion experience. When thoughts, beliefs and concepts behind words limit us, we are expanded by conscious knowing (Light Language) and this gets us out of our heads and into our hearts. I cannot think it, nor can I remember what I've said…I can only recognize that I've spoken the words before as I hear it. It requires great trust indeed.
It can often start spontaneously (during a session), as it did with me—it took some getting used to and lots of faith and trust to speak it. Some people repress it and it goes away. It will come back if you open to it again. It's perfectly normal for many to open to this gift during a Christ healing group session or an individual Soul energy healing session. As the sound pours out, you can feel the emotions that "underlay" the spoken language/message as your heart feels the truth of the message. This heart felt response may help you understand part of what is being exchanged.
Some people start nodding their heads "yes" to me when I'm speaking to them during a session, like they understand and are encouraging the exchange. In this case I often hear later that they have heard this language somewhere before, or it feels familiar to them. Sometimes, tears will flow and they describe it as feeling "like going home".
The language has many different tempos or dialects or variations of sound, pitch and tone. Some are deep and guttural, some are "clicky" or high-pitched and "chittery" (infants speak this way), some sound oriental, others like nothing you've ever heard before. Those that roll off the tongue but are unfamiliar to the ear are perhaps, Galactic?
Others can "catch" these languages by simply being around people who are speaking them. You cannot teach anybody this language. People open to Light Language or to new variations they haven't spoken before, simply by being around it. It does seem, for some, to require an activation to begin it, or turn it on, like repeatedly sounding: t, t, t, t or ga, ga, ga. Don't worry, the appropriate "trigger" sound will come forward of it's own accord.  It's about chosing to move through the "uncomfortable" and letting go, and letting the sounds of the language your soul wants to speak, come through you into the physicality as sound. It's is not necessary to understand what you are saying, only in the intention of the healing or toning that will facilitate the flow of energy to the right place of your energetic structure.
The more you speak it, the more language comes forth and the more powerful you become in your ability to use it as a tool for healing and spiritual growth. You can speak Light Language to your pets, inanimate objects, upcoming or currently evolving situations, your guides/angels/Creator, others with intent and, of course yourself anytime, whether in crisis or just to keep yourself company in the car. Try singing Light Language in the shower; you will be amazed how beautiful your voice becomes. Remember, it's not you speaking, it's the Divine Sound  of Creation channeling through you, which is in truth,  a divine part of you. It's a gift from Source for the Highest Good for All.
It all begins with an inner tickle of interest ...or curiosity and wondering, who am I? Is there more to life? How did the world get to this state? What's life all about? Why do I keep attracting the same type person/situation/consequences?   And the search begins.
Christ Energy healing sessions are excellent "entry level" introductions to personal, spiritual healing and can lead to the unfoldment of the bigger picture: conscious awareness and the Ascension Process. This is where you discover that you are Spirit having a human experience. This is when "searching" brings you to the discovery that you are never alone, or separate from Creator Source and that there is a greater reality where we all exist and operate in, whether we are aware of it or still unconscious. When the Christ spark is triggered, spiritual gifts and abilities begin to unfold and you find yourself evolving into the multi-sensory human being that has been foretold—always, if you so choose. It's quite a ride to say "Yes" to Spirit and Soul healing.... what a Blessing!  You begin to spiritually "grow up", becoming accountable and responsible when making counscious choices and experiencing life's flow from  your authentic self.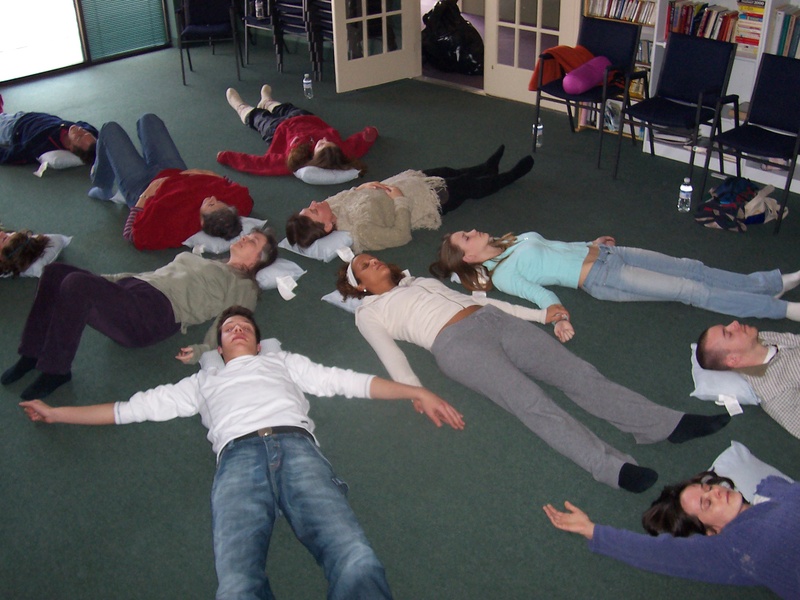 When people decide to attend a Christ Energy Session, they are following their soul's prompting. Curiosity, intrigue, hopefulness, yearning for heart's desire, sadness, frustration, defeat, feeling lost or stuck are all soul energy motivators that encourage people to look for answers, relief, healing and/or just finding something more joyful in life. Everyone receives the same Christ energy during a session but each individual under goes their own unique spiritual experience that is divinely timed by their Soul.
The Christ Consciousness energy acts as a bridge of consciousness (the Anthakarana) connecting the Higher Self with the lower self, the personality self with the Divine Self, the Soul; and change happens as humanity begins the journey of returning to the Heart of God, Absolute Beingness, Creator Source.  During a session, the Christ Energy may  trigger the Christ spark that resides in everyone's  sacred heart center -- if that is your Soul's plan for this incarnation.  Ultimately, the Christ Energy moves individuals into the Ascension Process, the current evolutionary cycle of mankind, sometimes rapidly and other times at a leisurely pace. It all depends on the individual's purpose this lifetime, your intent and conscious choice.
Sometimes before the Christ spark can be triggered, the Christ Energy will clear, balance, align, and heal blockages in the human energy field and chakras, thus, increasing the frequency and vibration held in the human energy field. This means, you can hold more Light while releasing denser energies that are not who you came here to be. The path to wholeness begins as people release attachments, clear energy blockages and negative energies, and give intent to move into their purpose and/or to work on their healing. This is when the self-healing work begins in earnest and the universe provides many opportunities for learning and  to remember who you are.
If the Christ spark has already been triggered in your sacred heart center during previous spiritual experiences, the Christ Consciousness energy continues to magnify, accelerate, speed up your path in the ascension plan and it continues to clear, dismantle, balance and align your smaller self to your Soul Self. The connection to the Higher Self is strengthened with each Divine download; and again, self-limiting beliefs and actions, negative thought patterns, and emotional blockages are brought into your awareness for healing, balancing and transforming. With this awareness from this higher perspective, you remember who you came here to be and what you came here to do,  You can make choices according to your heart's desire and with the wisdom of the Higher Mind. Once we are aligned with our Soul Self, the Christ Consciousness or Anthakarana Light connects the Soul to the Divine Source and we return to Source, to the Heart of God--if we so choose. We become multi-dimensional beings, all One with each other, mother Earth, the cosmos.
This is a "process", this ascension experience. Everyone is going through it and everyone gets to choose. No two persons will have the same experience or the same purpose; however, each person's path  will unfold according to their soul's plan and Divine timing.  And we are never, ever "done" while in the human condition. Everything is evolving in all universes, dimensions, and planes of existence. And our awareness expands in every now moment, with ever-increasing, upward spirals of soul's choice.  As we step into our Mastery, we remember to use our "tools" when necessary, maintain our clarity and focus of intent for self-healing, and with compassion and selflessness we can offer assistance and guidance when asked.
 So everyone gets to choose how to play.  What will you choose?  What kind of world and Life do you want to create?