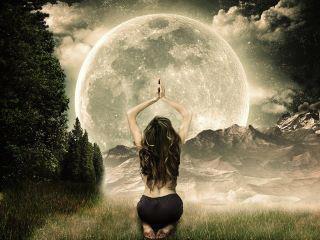 She is the alchemist,
Healing with the elixir of love.
She marries old and new, Science and Ancient Wisdom as
She knows that the secrets lie in the accumulation of knowledge that we have from nature,
From our elders, from the Shaman and the medicine women,
From the innate healing power of nature and the Infinite Possibilities that can emerge from listening to one another.
She is unafraid of the unknown as she realizes that it holds secrets.
She is unafraid of the past, as she understands the power of forgotten ways.
She heals conflict with compassion and war with conversation.
She holds the hands of the dying and imparts her calmness on a birthing mother.
She wipes the brow of a fever and cleans the wounds of the injured.
She listens to those troubled and soothes the aches of mankind.
She heals the children and the parents and the animals and the earth.
She does all this with her heart wide open and her intuition as her
guide.
Why does she do this?
Because she has heard the call
The call cannot be ignored
It is like a golden obligation
A duty that holds her in its grasp
Her job is filled with joy and love
There is no better way to live
She can heal others with her story
Those who see her and hear her call
You see this life we are leading
Can be quite simply beautiful
Honor bound
Duty led
Love in all of its glory
Oneness lives
The only way
Its clear when you heal purely
Her anger she has put aside to seek solutions new
Her judgment has been clarified, her ego falls she knows this
Humbly choosing how she heals, taking full responsibility
For how she lives and how she gives
Will form the new world surely
Patiently she analyses all the options given
To find solutions based on love and compassion driven
For the old ways cannot be used to form new paradigms
Observation is the key
The bigger picture heaven
How did she get her wisdom path?
How did she realize?
That all her woes, her strife, her pain
Were uniquely leading her to share
Her healing strength and courage
For one day she realized
That all she'd been through really
Were gifts of life, for her to lend
To others who would need her
To be herself, in honesty
In perfect imperfection
To stand up tall and share her all
With those need her healing
A healer comes in many forms
Giving solutions to the problems
That others may be facing now
A mentor who can guide you
She heals their hearts
She heals their minds
She heals their souls and spirit
She heals their doubts and their beliefs
She heals their money stories
She heals the young, she heals the sick
She heals those facing journeys
Unexpected or the end of destination
She heals the cracks that have formed
Throughout time that need her loving
There is a world that's crying out for healers without borders
Holding hands around the world to share their knowledge, wisdom
Artists, writers, dancers all
Business leaders, creators
Nurses, doctors in every form
From practice in both spectrums
Some who take the ancient ways and give them modern value
Others who look the future too incorporate new answers
They all respect their unique paths and gather round in circle
Sharing all they know in tune to merge them in best practice
They have made a purpose choice to love their path with fury
Passion for their job to do was essential in their journey
So if you feel the time is right for you to join the team
Of leaders healing all that's wrong, choose your way determined
For there has never been a time when you have had such choice
To leave your own past, history and create your own way forward
Heal in ways that only you are called to share your story
In medicines, in love, in food, in art, whate'er your glory
A Woman On Purpose is a Healer
© Alexandra Gold    http://awomanonpurpose.tv/